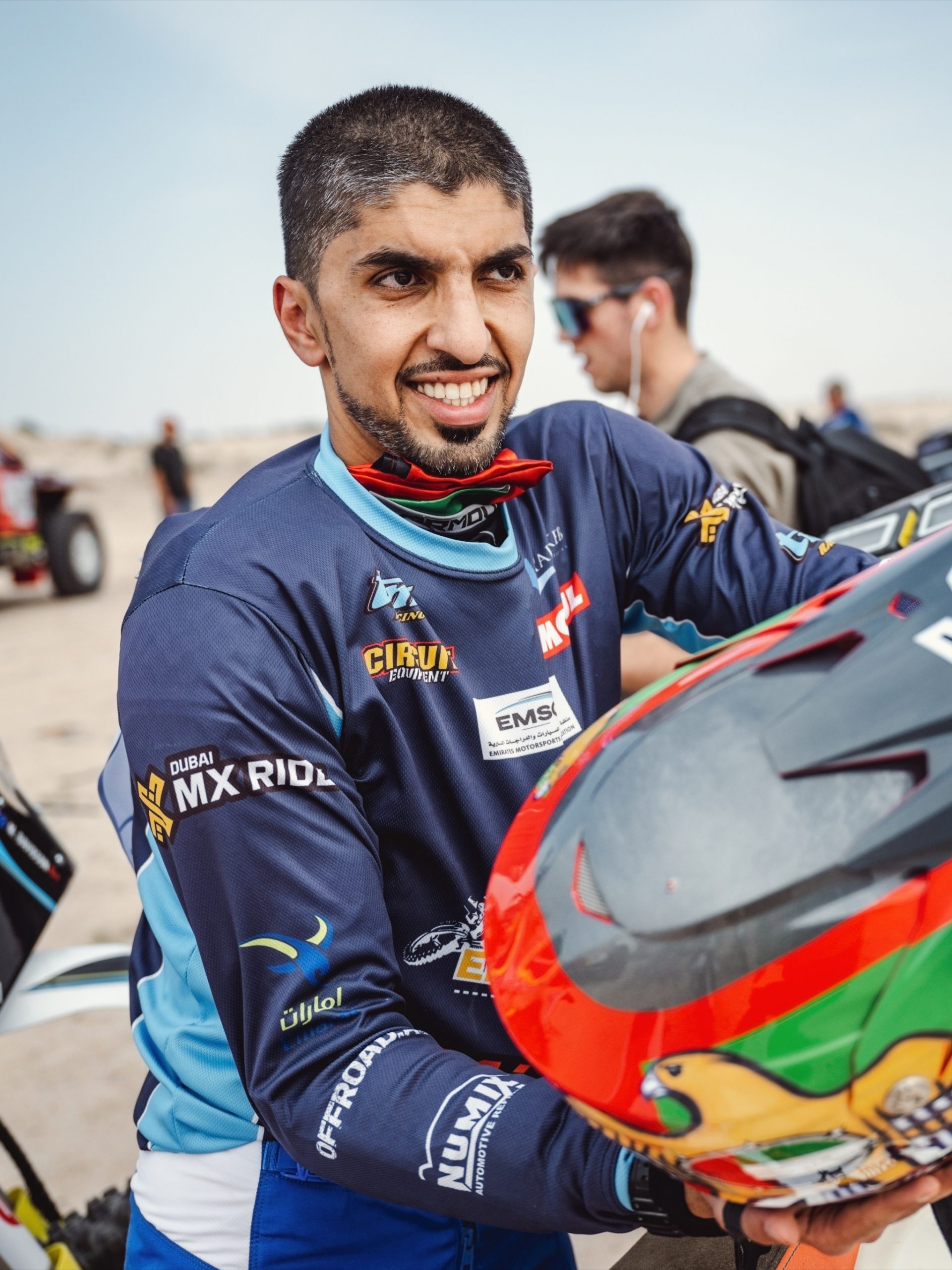 photo by: mch photography – mchphoto.cz
Marwan Alrahmani
Meet Marwan Alrahmani, a 30-year-old motocross talent from UAE. With experience in diverse racing disciplines and a role as a part-time instructor at Yas Marina Circuit, Marwan excels in local, Qatar National, and FIM Baja Championships.
Bio
Date of birth: 1993
Career start: 2015
Nationality: UAE
Disciplines: baja cross country rally
Titles and achievements
Champion in YAS TRD Cup Silver Category in 2018/2019
Champion in modified class, UAE Autocross Championship, 2017
Champion in modified class, UAE Autocross Championship, 2021
Champion in MX1 class, UAE Desert Championship, 2021
Champion in Clubman class, Dubai motocross championship 2020/2021
Introducing Marwan Alrahmani: A Versatile Motocross Talent from UAE
At 30 years old, Marwan Alrahmani is an ambitious and persistent motocross athlete hailing from the United Arab Emirates. With a background in Mechanical Engineering, Marwan's enthusiasm for racing is unparalleled. His diverse racing experience spans time attack, autocross, SxS rallying, FIA racing, and ultimately, motocross and moto rallies.
Marwan's expertise extends beyond the racetrack, as he has honed his skills as a part-time race instructor at the prestigious Yas Marina Circuit. His lifelong connection to the UAE desert began in childhood, navigating the dunes on ATVs and cars even before obtaining a driver's license. This foundation has equipped Marwan with exceptional dune-reading abilities.
Currently, Marwan actively participates in local championships, the Qatar National Championship, and the FIM Internal Baja Championship. We invite potential sponsors to join Marwan on his exhilarating journey, supporting his passion for racing and pursuit of motocross excellence. By partnering with Marwan, your brand will be associated with a dedicated, versatile, and skilled athlete who is committed to achieving greatness.
2021
Champion in Clubman class, Dubai motocross championship
Champion in MX1 class, UAE Desert Championship
Champion in modified class, UAE Autocross Championship
2018/19
Champion in YAS TRD Cup Silver Category
2018
Sheikh Khalifa Excelence award
2016
Sheikh Marwan Bin Rashed rising racer
photos by: mch photography – mchphoto.cz